Chi Kung (Qigong) is an ancient Chinese system of standing postures involving the learning of correct breathing techniques and relaxation.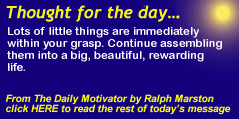 It is a set of gentle exercises suitable for all ages. Historians believe Chi Kung to be over 2700 years old. It is practised largely in East Asia and is now receiving an impressive reception worldwide. Research show people are turning to Chi Kung after finding both Western and Eastern medicine unsatisfactory.
Chi Kung is believed to rejuvenate the body and mind helping the adept to activate the body's natural healing process so that it remains fit and healthy.
Chi Kung is also an outstanding cultural heritage of ancient China and also forms a part of Chinese medicine.
The Aims of Chi Kung:
to prevent and cure diseases
strengthen the constitution
avoid premature ageing
provides a gentle massage to the internal organs
prolong life
In ancient China Chi Kung was regarded as the key to immortality. In recent years, systematic medical observation has proved that Chi Kung exercises are beneficial in the treatment of hypertension, gastric and abdominal ulcers, chronic hepatitis, arthritis, asthma and many other mental and physical ailments too numerous to list.
Note that the instructions here are mainly notes for my own benefit and anybody wishing to take up Chi Kung, Tai Chi or any form of exercise is advised to consult their doctor before doing so. If you are inspired to study Chi Kung or Tai Chi as a result of reading the information here, please contact Tai Chi UK or drop a comment and I will help where I can.
A good book to accompany the Chi Kung forms outlined here is called The Way of Energy by Master Lam Kam Chuen and you can easily get a copy from Amazon.
You can also read more about the history and benefits of Qigong on this post on the blog.
The Exercises: